Let's detect your needs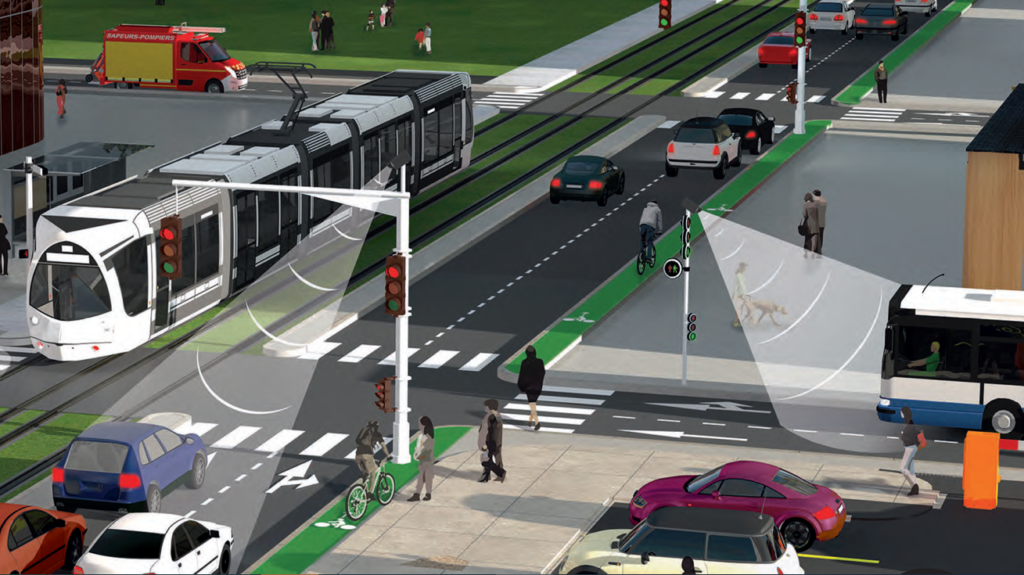 CAPSYS solutions help optimize, secure and regulate traffic and collective travel. In particular, they meet the following needs:
Prioritize access for public transport and priority vehicles at intersections and roundabouts
Command a traffic light according to the opening or closing of a bus or tram doors
Identify vehicles to secure access to an area (safe lane circuit…)
Detect the presence of vehicles, bicycles, pedestrians
Command switches, gates, bollards, direction of passage, lights
Transmit rolling stock geolocation data for real-time processing
Measure speed and identify traffic direction
Etc.
DETECTION PRODUCTS
DETECTION AND COMMUNICATION PRODUCTS
No smart mobility without efficient detection
This is on this added value that CAPSYS intervenes with its products and expert detection systems. They provide reliable data adapted to the specificities of each transport infrastructure and each rolling stock: buses, trams, BRT, etc. They act as neurotransmitters for mechanical, automatic or connected brains (on-board computers, AVL, etc.) that supervise, regulate and secure transport networks, traffic and access.
Detection solution for urban mobility
CAPSYS radars, detectors and systems capture physical data on presence, movement, distance, geolocation, speed, duration. They transmit them to analysis and control tools (displays, on-board computers, AVL, etc.) for local or remote, real-time or delayed processing. Integrated or integrable, they are fixed within the urban infrastructure or embedded into rolling stock.