STM magnetic sensors
Magnetic sensors
Presence detection solution for all types of vehicles
For which type of application ?
All types of vehicles detection (cars, cycles, trucks, bus, motocycle)
Trafic management
Priority at traffic light
Green wave regulation
Turn left
Highways tolls
The principles
The single-channel STM sensor works on the principle of magnetic induction. Combined with an induction loop placed in the ground, the sensor reacts to any metallic presence and send the information to the management system (crossroads controller, terminal automation, etc.).
The detector offers a wide range of settings with a compact size.
The benefits
Compact
Ease of installation and settings
Detection performance and reliability
Robust material
Adjustable setting on front panel
Adjustable sensor sensitivity
Ease of maintenance and full diagnosis.
STM magnetic sensor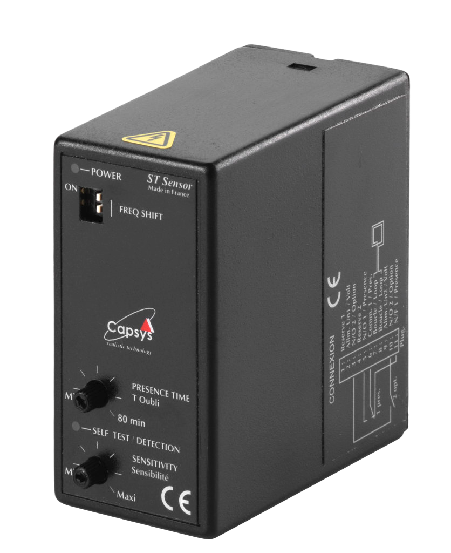 Our references
Over 300 000 delivered sensors.