Road risks prevention
Diagnosis of road risks
Promoting road safety through road risks anticipation solutions
For which applications ?
Areas where safety issues are identified
High risk intersections and junctions
Pedestrian crossings
Traffic counts
The principles
With Microtraffic, we propose proactive solutions to limit road risks in accident-prone areas.
Using cameras, we collect data on the targeted areas. We then use artificial intelligence and advanced road safety models to analyze it. By studying the trajectories of all road users, we can identify near misses, at risk situations and classify them according to their criticality.
The diagnosis thus obtained targets the situations to address as a priority and makes it possible to quickly propose action plans in terms of road safety.
Key steps
Specification and collection of video images
Al Technical analysis & diagnosis
Safety data results
Recommendations & support to implementation
Evaluation & measurement of effectiveness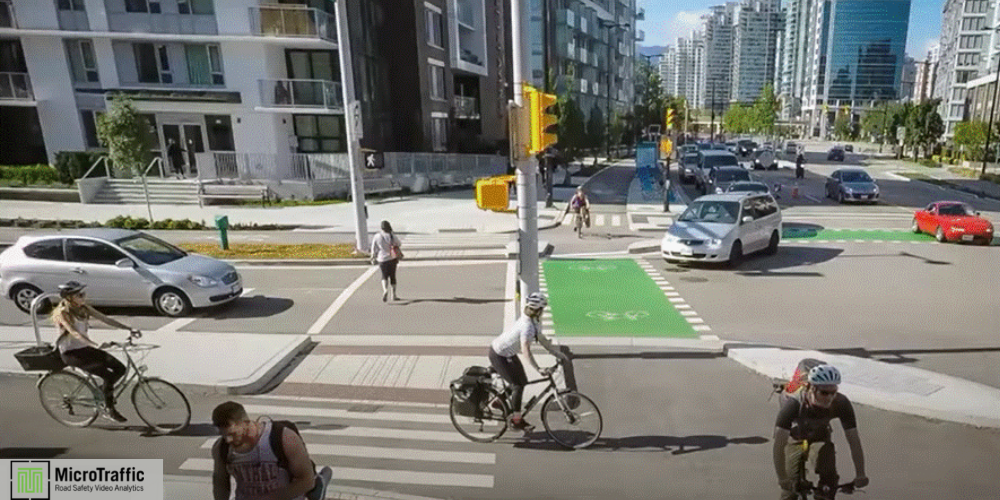 Microtraffic references
Microtraffic has been deployed in over 90 cities including :
Capsys ensures the distribution of the Microtraffic solution in France. Don't hesitate to contact us for an analysis of your projects and an adapted support
Diagnosis of road risks – Microtraffic – Microtraffic